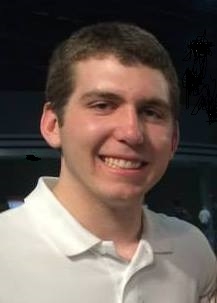 Inventor Dean
Kamen
and Entertainer will.i.am Recognize
Kell
High School Student Alec
Kumpf
at the Dean's List Award Ceremony, 2014 FIRST® Championship Event 
Only 10 students received this award from a pool of over 68,000 candidates. 
Marietta, GA, April 25, 2014 — FIRST® (For Inspiration and Recognition of Science and Technology), a not-for-profit organization founded by inventor Dean
Kamen
, announced 10 student recipients of the Dean's List Award during a  ceremony at the FIRST Championship in St. Louis, Mo. 
The Dean's List Award recipients – all FIRST®Robotics Competition (
FRC
®) students nominated by their team Mentors – were chosen based on their leadership skills, commitment to FIRST ideals, contributions to their team, and their effectiveness in increasing awareness of FIRST within their schools and  communities. 
"You are all superstars who have helped lead your teams to greatness," said FIRST Founder, Dean
Kamen
. "You exhibit extraordinary energy and passion for FIRST,and will continue to do so. You will all become great engineers and technology leaders." 
Since its introduction in 2010, the
Kamen
family has sponsored the Dean's List Award with the hopes that the award winners will continue on as great leaders of the FIRST Alumni community, and as advocates for the FIRST experience. 
"Everyone in this auditorium inspires me," said will.i.am, entertainer and technologist. "You guys make tomorrow possible. My hat is off to you." will.i.am helped to launch a FIRST team in his hometown of Boyle Heights, Calif. 
The 2014 Dean's List Award Winners included: 
Kinney Anderson Flagstaff,
Ariz
. 
Callie
Carbajal
Clovis, Calif. 
Bryce
Croucher
Camas, Wash. 
Michael Foley
Plainsboro
, N.J. 
Alexander Lew
Slidell
, La. 
Madeleine Logeais Mendota Heights, Minn. 
Simran Parwani Pittsburgh, Pa. 
Camron Razdar Clarkston, Mich.
Alec and the other 9 students were selected in a highly competitive process that starts with 68,175 students on 2,727 FRC teams in 17 countries, that are participating in 98 Regional and District competitions. 
Alec is the Executive Director for the Kell Robotics Team for academic year 2013-2014. Alec started the team as a freshman and during his senior year became the team's Executive Director. During his tenure the team received its sixth FIRST Regional Chairman's Award, the most prestigious award available to a team at a regional. The robot and team  equaled its best performance records set in 2007. 
After graduation in May, Alec will be pursuing an engineering degree at Georgia Institute of Technology. During the summer he will travel to FIRST® headquarters in Manchester New Hampshire he will also be visiting MIT in Cambridge Massachusetts.