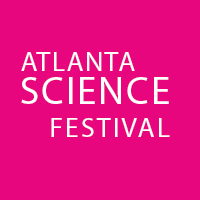 Over 2,000 visitors visited the the Kell Robotics Innovation Center to learn about robots and other STEM activities at Atlanta's Inaugural Science Festival.  The Kell Robotics Innovation Center was selected by Georgia Tech as one of the top 10 'must see' events at the Atlanta Science Festival  
Each year the team participates in 30 to 40 outreach events, but we call the ASF effort an 'in-reach' event.  Visitors came from all over Georgia and in a random sampling of visitors, we discovered we had visitors from Great Britain, Canada, New Zealand, Panama, Mexico, and states as far away as California, Michigan, and Ohio.
The team has participated in over 168 shows, fairs, exhibitions, briefings, school STEM nights, etc to date.   By the end of 2014 we expect the total to approach 200 events over the past 8 years.
.